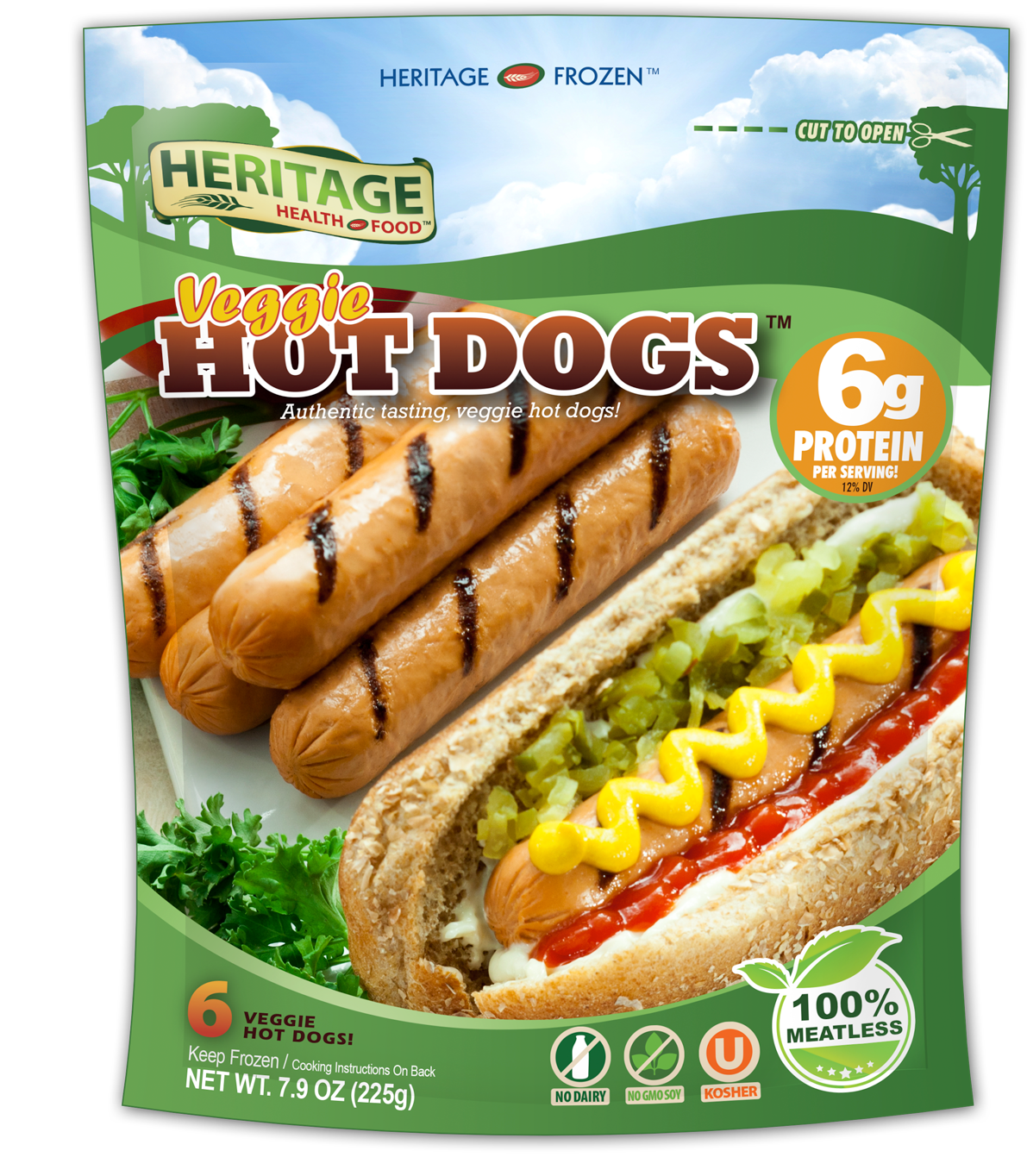 Veggie Hot Dogs™
These delicious Veggie Hot Dogs are an excellent source of protein, and are perfect for replacing meat hot dogs in any recipe and on the grill! Grill it, fry it, boil it! No matter how you choose to prepare your dog, you will get the authentic taste of an American classic!

Ingredients:
Water, NON GMO Soy Protein, Soy Oil, Wheat Gluten, Methylcellulose, Dextrose, Dried Egg White, Salt, Ascorbic Acid, Flavors, Hydrolyzed NON GMO Soy Protein, Yeast Extract, Caramel, Iron Oxide, Potassium, Cobalamin, Niacin, Thiamine Mononitrate, Pantothenic Acid, Riboflavin, Pyridoxine Hydrochloride, Folic Acid, Magnesium Oxide, Zinc Oxide, Copper Sulphate.
Allergens:
Contains wheat gluten, eggs, and Non-GMO soy.
Sizes:
Retail:  6 / 7.9oz – 6 Hot Dogs
Food Service:  1 bag of 136 (1.34oz) Hot Dogs